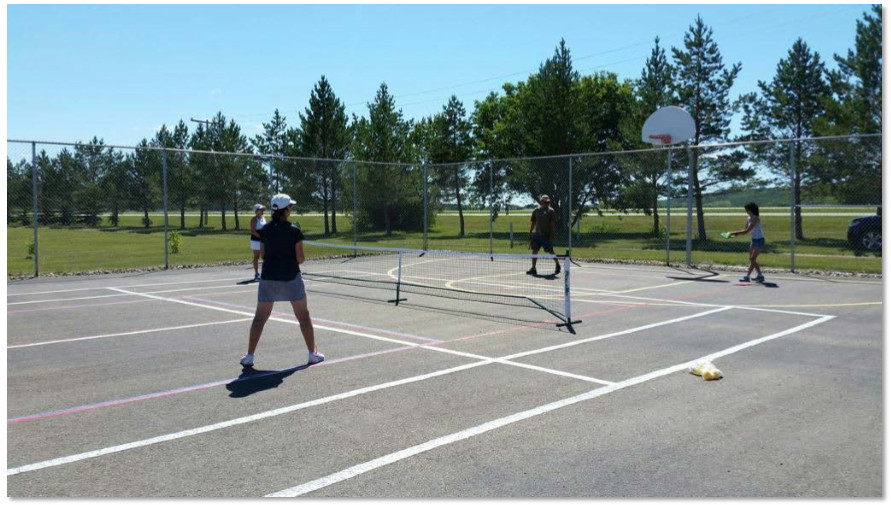 Multi-sport Court Project
A new multi-sport court is coming to Shields in 2020! The outdoor athletic space will be located in Friendship Field and is designed for basketball, volleyball, badminton, tennis, pickleball, and other racquet sports.
The features of the new facility will include:
nets for basketball and various sports
fencing for ball containment
court lines for various sports
lighting for evening play
adjacent parking lot
suitable for lessons, league play and tournaments
Background:
In 2017 the Shields Parks Committee held a Town-Hall meeting to present the idea of a new game court facility in the Village that would provide recreational activities for all ages. Using the input and support from the residents in attendance, the Committee presented the proposal to Village Council. The $90,000 project was approved and would be funded through various fundraising activities, grants, corporate sponsorships, and a portion from municipal funds. Once all funds were raised the multi-sports court would proceed.
The project team and many volunteers held numerous fundraising events to achieve the goal. The events included a family steak supper, two Blackstrap Fishing Derbies, sign painting events, proceeds from plant sales, bottle drives, and the Saskatchewan Roughrider Party and Cow Patty event just to name a few.
Shields also participated in the Blue Cross Go Out and Play Challenge to raise funds for the project. Thanks to our Go Out and Play Community Coordinator, Amanda Thiessen actively promoting the program and to all the supporters of Shields logging their activities for the two weeks, our small community was successful in placing second two years in a row! The combined success of everyone's efforts contributed $10,000 to the Multi-sport Court project.
Multi-Sport Court Kick-off June 1, 2020
The Multi Sport Court project was kicked off on June 1st with the sod turning at Friendship Fields by Shields' Council and Sport Court Committee members. Thanks goes out to Nutrien and Dakota Dunes Community Development Corporation for their grants in support of this sport court project which will be a great asset to Shields.
The sod turning kicked off Phase1of the project which includes all work to install the sport court asphalt pad. During Phase 2 the power, lighting, fencing, equipment installation, and housing will be completed.
The target end date for the project is late September 2020! If you wish to support this initiative, donations are still being accepted for Phase 2 of the project (a tax-deductible receipt will be provided).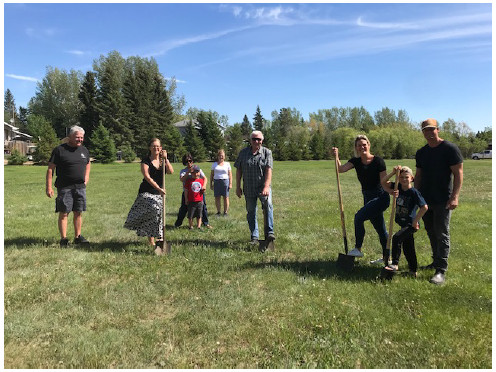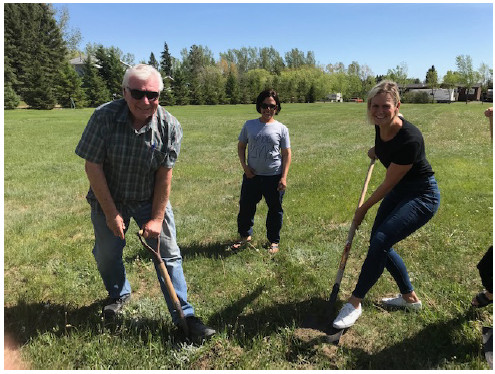 If you have questions on the project or are interested in providing corporate sponsorship please contact:
Amanda Thiessen, Project Lead and Parks Committee Chair – 306-361-7478
Jessie Williams, Village Administrator – 306-492-2259