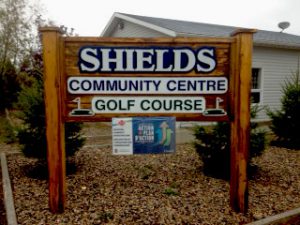 The Shields Community Centre located at 8 Procter Drive is a modern facility with a full kitchen and a small patio deck that overlooks the Shields Golf Course.
It can be booked by residents or non-residents and is a great place to hold meetings, birthdays, family gatherings, weddings and more.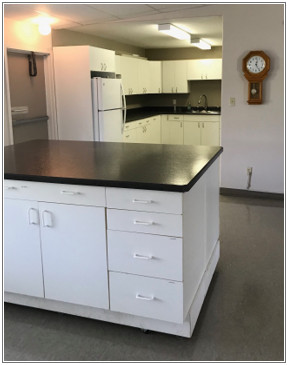 6' tables and chairs to accommodate 125 people
Capacity using only chairs is 200 people
Place settings for 125 (white dishes and cutlery)
Full modern kitchen including 2-fridges, stove, microwave, and commercial dishwasher
Air conditioned
Lightly graveled parking lot with lighting
West facing small outdoor patio overlooking golf course
Wi-fi internet access
Barbeque available for additional rental cost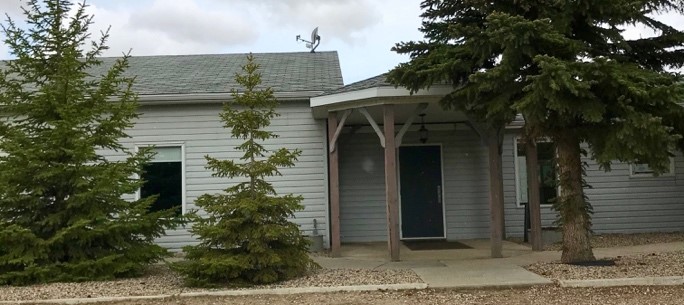 Cost to Rent
Community Centre Rental Fees
Full Day

Resident: $150
Non-Resident: $300

Event (less than 3 hours)

Resident: $ 50
Non-Resident: $135

Daytime Event greater than 3 hours (before 4:00 pm)

Resident: $100
Non-Resident: Not available
Barbeque
Resident: $50
Non-Resident: $50
Refundable Damage/Cleaning Deposit
Community Centre

Resident: $300
Non-Resident: $300

Barbeque

Resident: $50
Non-Resident: $50
Additional Information
Rental and refundable damage/cleaning deposit fees are due upon booking.
A site inspection and return of keys will follow immediately after the event.
Damage/cleaning deposit will be refunded after satisfactory inspection.
60 days cancellation notice is required prior to date of booking

less than 60-day notice

Resident: $75 non-refundable fee
Non- Resident: $150 non-refundable fee
For more information see:
Shields Community Centre Rental Agreement Form
Fee Waiver Requirements and Request
All Community Centre bookings are displayed on our Calendar of Events
Contact: Village Administrator, Jessie Williams at 306-492-2259 to book your event.