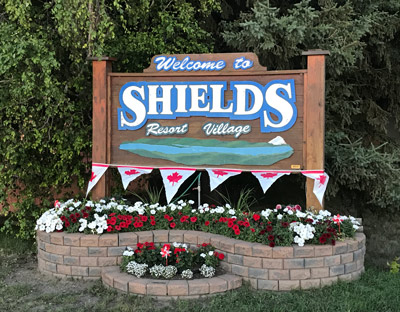 Only 30 minutes south of Saskatoon off Highway 11, the Resort Village of Shields can be found along the north-west shoreline of Blackstrap Lake.  This bedroom community with just over 200 families, either full-time or part-time, enjoy what this small community and lakeside living offer to them.  Many residents speak of the 30-minute drive home that allows them time to unwind after a busy day or week at work and once they arrive at 'the lake' they are in their happy place!
The Village boasts a nine-hole grass greens golf course with very reasonable rates and a Community Centre where many Village functions are held which is also available for rent by residents.  There are multiple green spaces including Generations Park which has a children's playground, outdoor adult fitness stations, walking path, and the soccer field.  A sandy beach area perfect for sandcastles can be found at Pioneer Point Beach where you will also find a beach volleyball court. In 2020 the Village will have a new multi-sport court that will provide opportunities for new recreational activities in the community such as pickleball, tennis, badminton, and other sports.
If you are interested in boating, there is a boat launch located near-by at Blackstrap Provincial Park at the south end of the Lake. Residents may apply for a boat dock permit (space permitting) to Village Council who is responsible for governing the shoreline along Village boundaries on behalf of the Water Security Agency of Saskatchewan.
The Village is a municipality that is primarily zoned residential and does not have schools or retail services within the Village.   However, being a bedroom community of Saskatoon and only 9.5 km west of the Town of Dundurn, the Village is close to schools and most amenities including the Blackstrap Provincial Park.  The Dundurn Fire Department supported through a partnership with neighboring communities provides essential service to the Village of Shields.
The

'best-kept secret in Saskatchewan' 

is the Resort Village of Shields.

This small community promotes a healthy, active lifestyle with opportunities to interact with residents and surrounding communities through annual events, programs, sports, and recreational activities as well as an annual celebration and recognition of the volunteerism in Shields!  Many of the amenities in Shields were all made possible through the volunteers in our community.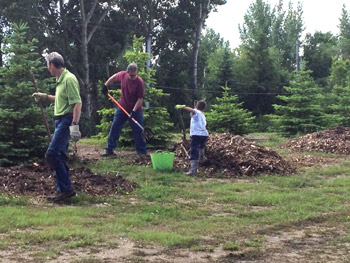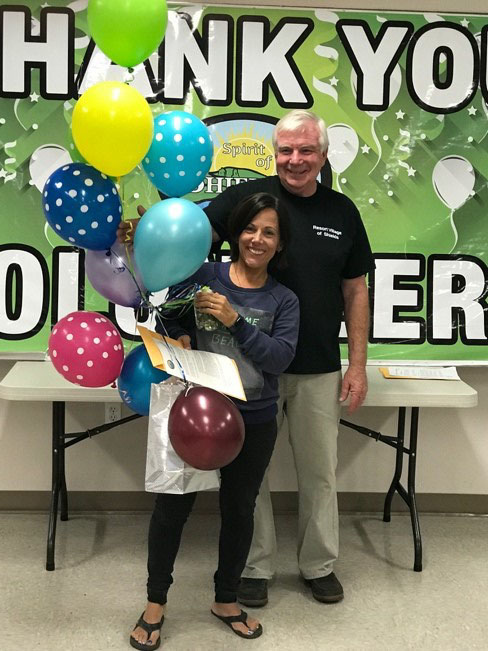 Spirit of Shields Award
Every year the Village calls for nominations for the Spirit of Shields Award.  This award recognizes an individual who has made an exceptional contribution to their community. The contribution could have occurred over a significant number of years, be a project of significant benefit to the community, or represented an activity that touched those within the community.
Nominations for the Spirit of Shields Award for the 2022 year is open until August 1st.
Let's celebrate that special someone who has contributed to our community. Have questions about completing the form or would like some help – contact Jill Gauthier  [email protected]