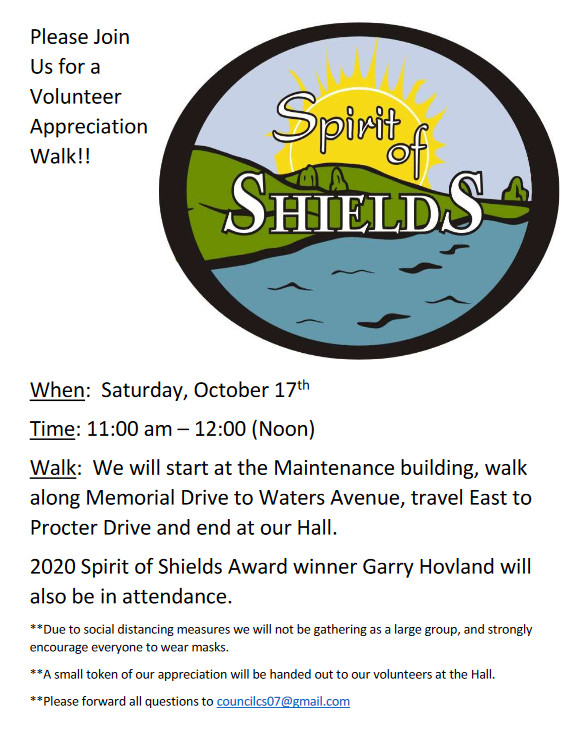 Saturday, October 17th,
11:00 am – 12:00 (Noon)
We will start at the Maintenance building, walk along Memorial Drive to Waters Avenue, travel East to Procter Drive and end at our Hall. 2020 Spirit of Shields Award winner Garry Hovland will also be in attendance.
**Due to social distancing measures we will not be gathering as a large group, and strongly encourage everyone to wear masks.
**A small token of our appreciation will be handed out to our volunteers at the Hall.
**Please forward all questions to [email protected]