Created to inspire, motivate and encourage health & well–being of our growing community.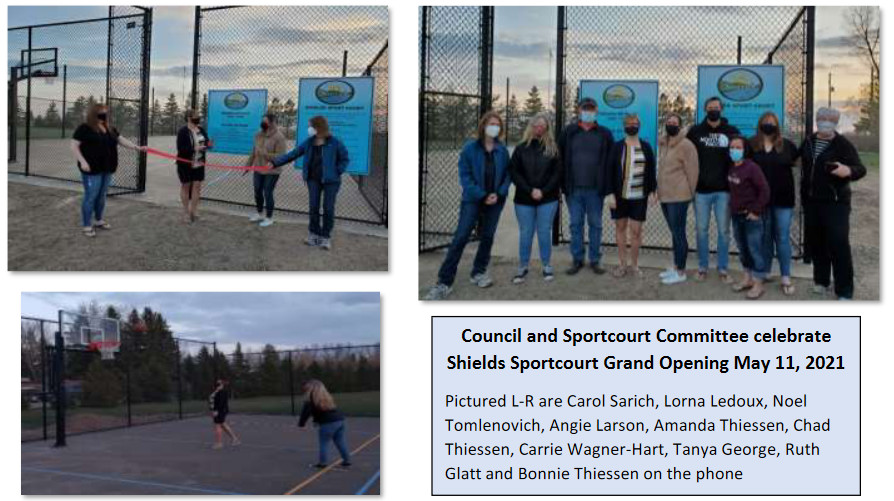 Funding and build are completed on the Shields Sportcourt: A multi–purpose athletic space for basketball,
tennis, pickle ball, and ball hockey. The play surface, lines, fence, nets, timed lighting and pending tennis net /
benches will be enjoyed by all ages for many years to come.