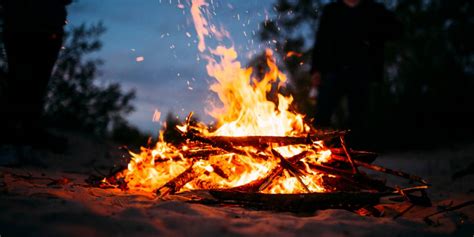 Update August 11th:  With the recent moisture and cooler temperatures, the partial fire ban has been lifted. Please continue to use caution when enjoying campfires in the community.
Please note that as per Bylaw #4-99 no opening burning is allowed within Village limits, as outlined below.
"No person shall cause or permit to be caused the open burning of rubbish, garden refuse, manure, animal carcasses, any material classified as a dangerous good, or any material which when burned, will generate black smoke or an offensive odor including insulation from electrical coring or equipment, asphalt roofing materials, hydrocarbons, plastics, rubber materials, creosoted wood, or any similar material in an open fire in a manner that causes air pollution within the boundaries of the Resort Village of Shields."
Thank you for your cooperation in keeping out community safe.
---
August 8th Notice
Please be advised that the Council of the Resort Shields Council has declared a PARTIAL FIREBAN.
This means that no open fires or fireworks.  Campfires in approved containers are permitted.
The applicable bylaws are attached for your reference.
Thank you for your immediate support of this ban and for helping keep our community safe!
---
---