December 4th Update
The Santa Skating Party will no longer include skating. With the heavy snowfall we have had, and the snow forecasted for this Sunday, the event organizers feel it would be safest to cancel the skating portion of the event. The event will still be taking place, but it will be held at the community hall. We will have pictures with Santa, and treat bags happening from 2:00-4:00pm. Masks and vaccination records for adults will be required.
---
December 1st Update:
The Santa Skating Party is taking place this Sunday December 5th at 2:00pm, but we have moved the locations!
The Skating party will now take place on the lake directly in front of the beach area. We will have a professional photographer taking photos with Santa! Photos can be purchased for $10 for a 4×6 photo.
If you haven't already, please rsvp to the google form found at this link: https://docs.google.com/forms/d/e/1FAIpQLSccoMl8yItlyft4s5ik-XJ9pnEHeKI6_meLaiOxuzZKSqePGQ/viewform?usp=sf_link
We look forward to seeing you there!
---
November 22nd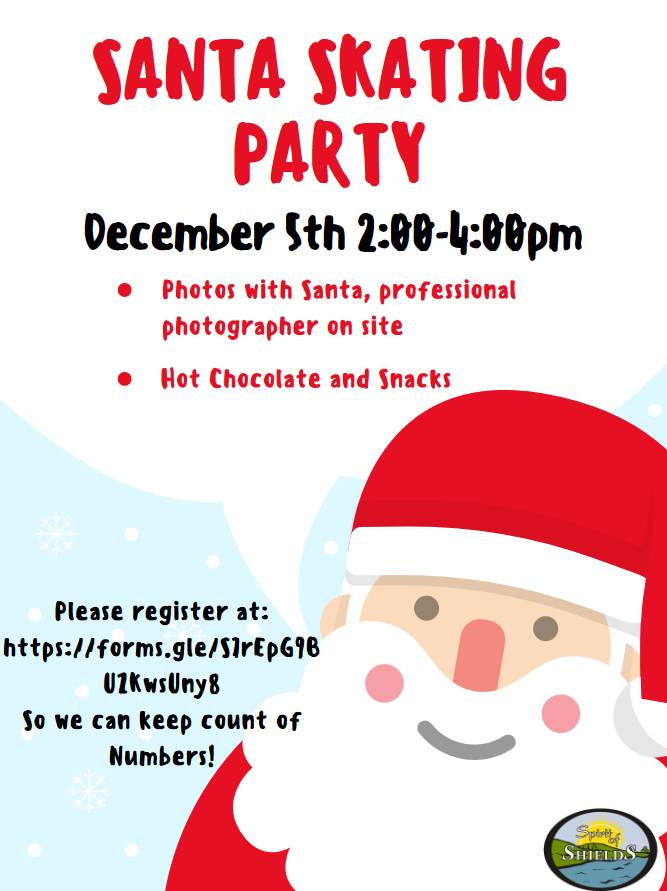 The community is invited to join us on December 5th at 2:00pm on the skating pond for a Santa Skating Party!
Please register at: https://forms.gle/S7rEpG9BUZKwsUny8