December 1st Update:
The Santa Skating Party is taking place this Sunday December 5th at 2:00pm, but we have moved the locations!
The Skating party will now take place on the lake directly in front of the beach area. We will have a professional photographer taking photos with Santa! Photos can be purchased for $10 for a 4×6 photo.
If you haven't already, please rsvp to the google form found at this link: https://docs.google.com/forms/d/e/1FAIpQLSccoMl8yItlyft4s5ik-XJ9pnEHeKI6_meLaiOxuzZKSqePGQ/viewform?usp=sf_link
We look forward to seeing you there!
---
November 22nd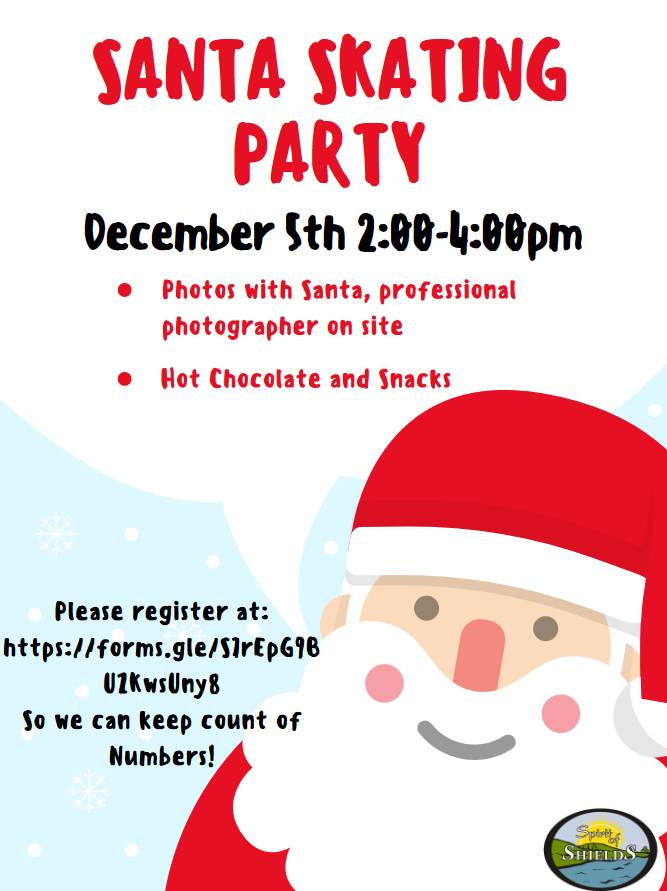 The community is invited to join us on December 5th at 2:00pm on the skating pond for a Santa Skating Party!
Please register at: https://forms.gle/S7rEpG9BUZKwsUny8