There is a new name for the Amenities Building!  We had a great response to voting with 98 participants.  The new name selected is The Hub!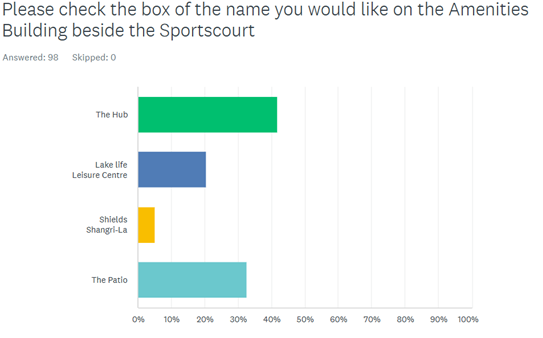 We would like to thank everyone for voting and special thanks to those who provided the name suggestions!
Looking forward to the Family Burger night this Saturday, June 3, 2023!   See you at The Hub!