Line Dancing:
The free line dancing class has unfortunately been cancelled. More information will be sent to those who registered.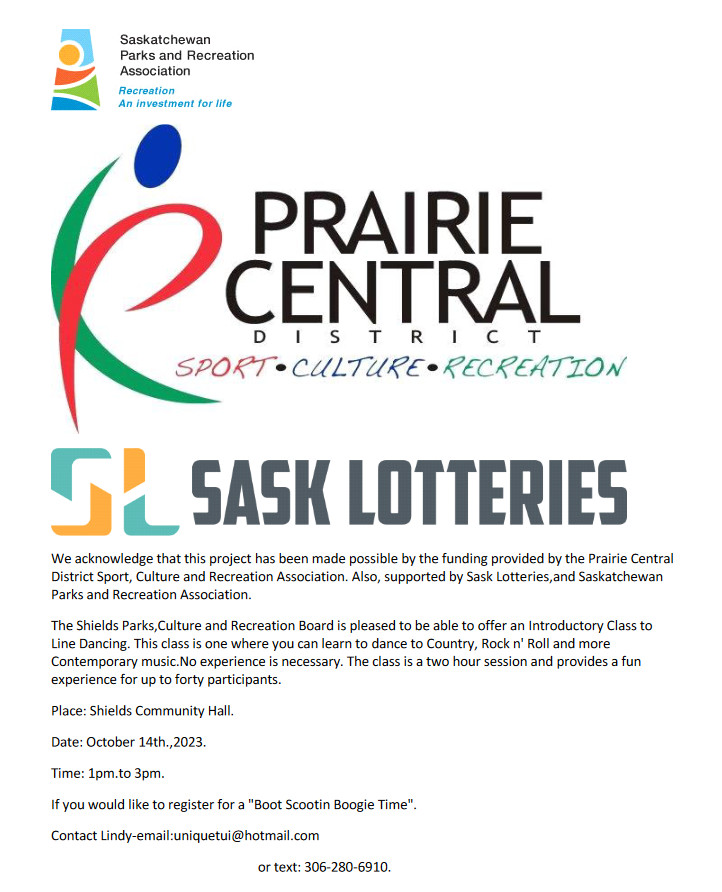 Come out and have some fun. "Boot Scootin Boogie Time"
The social programming committee is running a free beginner line dancing class on October 14th from 1-3:00 pm at the Shields Community Centre. To register please contact Lindy Klassen – text 306-280-6910 or email: [email protected]. See the poster attached for more information.